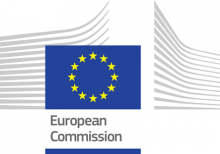 In April 2021, The National Statistical Institute has started work on the four-year project "Trusted Smart Statistics (TSS) – Web Intelligence Network (WIN)" according to the Eurostat agreement № 101035829 - 2020-PL-SmartStat.
The project (has evolved from)is a result of the previous actions implemented between 2016 - 2020 in the course of the ESSnet on Big Data I and II projects which targeted multipurpose statistics based on an array of non-traditional data sources. It aims to contribute to establishing the Web Intelligence Network (WIN) across the ESS and beyond, well-versed to make use of the Web Intelligence Hub (WIH) services and integrating them in national statistical production systems. The project consortium engages 17 organisations from 14 European countries and involves the following strands of work:
• building the WIN across the ESS and beyond, via WIH-related competency building, targeted knowledge sharing, user support and users' active engagement in WIH development;
• the advancement of the WIH, and moving the online job advertisements (OJA) and online-based enterprise characteristics (OBEC) use cases into the statistical production stage;
• the exploration of the potential to extend the WIH by new data sources and use cases;
• the development of solid methodological and quality foundations for generating statistics within the WIH.
The above-stated activities are expected to result in a sustainable and fully operational environment to produce official statistics with web data at the European and national levels.
The National Statistical Institute is an active partner in all four work packages and a leader in one of them at the European level.