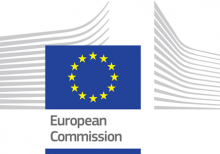 The National Statistical Institute has started work under the 'Innovation tools and sources for diary-based surveys - Household Budget Survey and Time Use Survey - Test and Maintain' project since April 2021. The implementation of the project is in accordance with Grant Agreement with the European Commission № 101034162 - 2020-BG-INNOV.
The project will only cover the Household Budget Survey. The aim is to support the further modernisation of data collection and further data processing for the survey. In particular the further development and testing of tools, plugins and modules, which support sharing of solutions on ESS level. The main aim is to implement a test web application, to check its functionality and suitability for the needs of Bulgarian HBS and to develop plugins and modules if necessary. In order to fulfil the main objective of the action the following activities are foreseen:
• Studying the developed applications from other countries, choosing a test web application, making contact with the owner of the system and studying the necessary actions for implementation, maintenance and testing of the model;
• Analysing the suitability of the application to the needs of the survey on the national level and making methodological and software additions if necessary;
• Creating test documentation for the application and instructions for use of the system;
• Training the regional supervisors (coordinators) and interviewers involved in the project, testing the application on field and collecting of data with the web application, control and monitoring;
• Analysing the test results of the application - difficulties, problems encountered and possible solutions.
The expected results of the project implementation are modernisation of data collection and processing through implementation of a web application and subsequent development of new plugins and modules. The project is aimed to reduce the burden on respondents and interviewers. The implementation of a web application is expected to help the NSI team by reducing the time needed for data processing.
The duration of the project is 14 months and will end in May 2022.