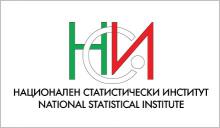 The seven-year mandate of the current President Sergey Tsvetarsky is over
A procedure for a public hearing of candidates for President of the National Statistical Institute (NSI) has been announced by an Order of the Deputy Prime Minister Kalina Konstantinova dated of April 15.
The candidates should have a higher education with a minimum Master's degree, have proven professional experience in the statistics field, be Bulgarian citizens, not convicted. They should have a good written and oral command of English, as well as have knowledge and skills for processing information, creating contents, digital communication and information security.
By May 16, the candidates for NSI President should submit a concept for development of the activities of the authority, as well as the requested personal documents – CV, copies of diploma and documents for validation of professional experience.
The public hearing will be organized by a commission assigned by the Deputy Prime Minister for Good Governance, which will adopt also rules for its conducting. Only the experts meeting the requirements will be admitted to the hearing. Within a ten-day period after it, the commission will present a report for the results of the competition.
Announcement for the procedure for new NSI President will be published in at least two central daily newspapers and on the website of the Council of Ministers. The procedure will be notified also via platforms for announcing vacancies.
According to the Statistics Act, NSI carries out State's independent statistics activity. Its status is of a state agency. It is managed by a President and three Deputy-Presidents, who are assigned by a Decision of the Council of Ministers for a seven-year period, but for no more than two mandates. They are appointed by the Prime Minister. The mandate of the current NSI leadership was over last year.