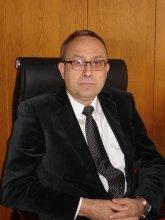 Georgi Shterev
Head of department "Statistical Surveys - Pazardzhik"
Born on March 2, 1959 in Septemvri.
He holds a Master's degree in Economics, with a major in Statistics from the University of National and
World Economy in Sofia.
He has been working at the National Statistical Institute since 1983 (with a six-year break 1993 - 1999), while taking on various expert and management roles.
In the period 1993 - 1995 he worked in the private sector, and in the period 1995 - 1999 in the NRA in Pazardzhik.
 
Contact Information:
Address: Pazardzhik 4400, 20 "K. Velichkov" Str.
Telephone: +359 34 402712
Fax: +359 34 445518