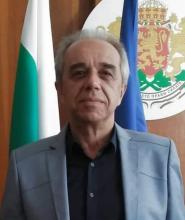 Georgi Tsvetkov
Head of department "Statistical Surveys - Gabrovo"
Born on September 16, 1960 in Pavlikeni, Bulgaria.
Master of Mathematics at Konstantin Preslavsky University – Shumen.
Master of Informatics and Information Technology /IT/ at Trakia University, Stara Zagora.
In the period 1990 - 2009 worked as a teacher of mathematics, informatics and IT, Deputy Mayor of the Municipality of Dryanovo.
Has been working at the National Statistical Institute since 2009 as Director of RSO - Gabrovo and as Head of Statistical Research - Gabrovo Department at RSO - Sever since 2015.
Chairman of the School Board at "Maxim Rajkovic" Secondary School and of the Municipal Committee "Vasil Levski" in the town of Dryanovo.
Contact Information:
Address: Gabrovo 5300, 65, "Al. Konstantinov" Str.
Telephone: +359 66 819722
Fax: +359 66 800320