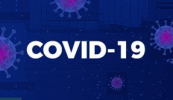 Since 25th June 2021, the users of statistical information could find the final annual data on Deaths by causes and mortality by causes for 2020. The deceased persons who have 'present address' in the Republic of Bulgaria have been included. The regional distribution is according to the administrative-territorial division of the country as of 31.12.2020 by present address.
Data on deaths due to COVID-19 (U07.1 - U07.2) in Bulgaria have been presented as well.
The data source on causes of death statistics is the medical death certificate. The medical specialist who ascertained the death fills in the part 'medical death certificate'.
In accordance with the WHO requirements, statistical tables are elaborated based on the underlying cause of death, i.e. 'the disease or injury which initiated the train of morbid events leading directly to death, or the circumstances of the accident or violence which produced the fatal injury'.
The coding of the underlying cause of death is carried out in strict compliance with the WHO recommendations by physicians working in Regional Health Inspections, specially trained to implement the requirements of the International Classification of Diseases - X revision and the Methodological instructions to Ordinance № 42 of 08.12.2004 of the Ministry of Health.
Detailed data on Deaths by causes and the survey methodology are available to all users of the NSI website - section 'Demographic and social statistics', subsection 'Health', at the following address: https://www.nsi.bg/en/node/5614/  and on Information System INFOSTAT: https://infostat.nsi.bg/infostat/pages/module.jsf?x_2=61.