The Peer Review expert TeamsTeams are composed of four European experts in statistics, auditing, and governance issues, among them an independent expert to assess national statistical authorities. We introduce to you the expert team for Bulgaria: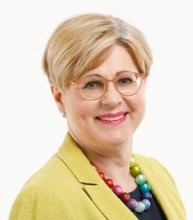 Ms Marjo Bruun was Director General of Statistics Finland from 2012 to 2021. As Director General, she was responsible for the strategic planning of Statistics Finland. While Ms Bruun was in office, Statistics Finland renewed its strategy, reorganised the institution while developing the production process of statistics. The development work included renewal of the business statistics related IT-system, faster and better services for researchers as well as negotiating, planning and moving the balance of payments statistics from the Bank of Finland to Statistics Finland. In 2020, the producers of Official Statistics of Finland signed a quality assurance committing themselves to the principles steering statistics production.
Ms Bruun was a member of the Partnership Group of the European Statistical System (ESS) from 2014 to 2015. She co-chaired the Task Force for the Vision 2.0 (ESS) in 2014. She has been a member of the Bureau of the Conference of European Statisticians since 2014 and was chairwoman from 2016 to 2021. From 2003 to 2012, Ms Bruun worked for an independent agency within the Ministry of Agriculture and Forestry responsible for agricultural statistics in Finland and IT services for the agricultural and food chain administration. She was Director General of this agency from 2007 to 2012.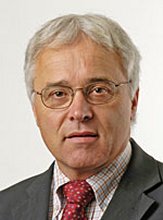 Mr Kees Zeelenberg has worked for 30 years Statistics Netherlands. He studied econometrics, has a PhD in economics, and is the author or co-author of more than 50 articles and books in econometrics and official statistics. At Statistics Netherlands (SN), for many years he was Director of the Division of Methodology and Quality. He was Deputy Division Director of the Division of Macro-economic Statistics and Director for the Development of Macro-economic Statistics such as quarterly sector accounts and new IT systems.
Mr Zeelenberg has supervised and organized SN's methodological framework, which presents good practice in methodology, SN's Quality Framework, and the introduction of ISO-9001; he was also responsible for internal statistical auditing, privacy, and information security. At the international level, Mr Zeelenberg was a member of the Directors of Methodology in the European Statistical System (DIME) (2006-2014) and of the ESS Sponsorship on Quality (2009 - 2011), which developed a revised European Statistics Code of Practice. In 2017, Mr Zeelenberg worked as an expert in the global assessment of the statistical system of Northern Cyprus. He has been active in the International Statistical Institute (ISI) and in the International Association for Official Statistics (IAOS).

Mr Jordi del Bas, an economist by training, specializes in private sector development and has worked as a senior independent evaluator for international organizations (the European Commission, several United Nations agencies, and the World Bank, amongst others) in more than fifty countries worldwide. Mr del Bas has experience in project, programme (country and regional) and instrument evaluations (innovation funds), and worldwide thematic evaluations, and organization-wide corporate evaluations. He is a senior accredited trainer on evaluation by the Secretariat General of the European Commission, co-founder and research fellow of the Global Business Research Center of the EADA Business School in Barcelona, adjunct faculty at the Maastricht School of Management in the Netherlands, and visiting professor at the Masters in Development of the Complutense University of Madrid, Spain.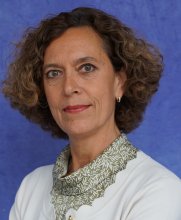 Ms Helena Ottosson has dedicated the quasi-totality of her professional career to the European Union, ever since the accession of her country of origin, Sweden, thereto in 1995. Ms Ottosson is a lawyer by training, with interest in languages, and she spent 10 years at the Court of Justice as a lawyer linguist before moving to the European Commission and Eurostat. After some years as a legal officer, Ms Ottosson took the step up to middle management. The Unit that she is leading ensures a wide portfolio of horizontal services in Eurostat, including legal affairs, planning, evaluation and internal control, and document management. Her daily work is characterized by a mix of hands-on problem solving and administrative and legal debates, often involving contacts with other EU institutions and Member States. This is at the same time challenging and rewarding, especially in terms of finding pragmatic solutions whilst respecting the institutional framework and striving for transparency and clarity.
The Bulgarian national coordination team for this round of the peer reviews is led by a national coordinator and a communication expert:

Ms Diana Yancheva is the national peer review coordinator for Bulgaria in 2022. She is Deputy President of the National Statistical Institute (NSI) of the Republic of Bulgaria, responsible for Business Statistics, Demographic and Social Statistics, Multi-domain Statistics and User Services, as well as for the Information Systems and Infrastructure of the Institute. Ms Yancheva's entire professional path is connected to the NSI. She began her career in 1986 as a junior expert. She successively goes through all expert levels to head of department, director of directorate, and deputy president of the institution. Her professional interests are mainly related to business statistics, business trends and analysis, database analysis and modeling.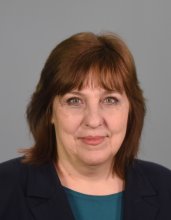 Ms Daniela Feralieva-Simeonova is the communication officer of the Peer Review for Bulgaria in 2022. She also heads the International Cooperation Department at the NSI. Ms Simeonova is a communication expert with broad experience. She has worked for all Bulgarian governments since 1997. She was Deputy Head of the Government Information Service, PR for four Deputy Prime Ministers, and Director of Public Relations in the Ministries of Economy, Defense, and Finance. She was responsible for the communication campaign of the Bulgarian EU Presidency. She has been a journalist for more than 10 years. She also has 8 years of experience in the non-governmental sector, where she has managed a number of international projects.