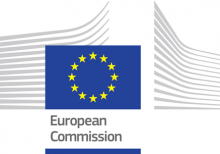 The National Statistical Institute has started work on a project 'Global value chains-International Sourcing Survey' according to a Grant agreement with the European Commission No. 101016185 - 2020-BG-B5483-GVCIS.
The project is focused on the implementation and test of the revised methodology and the latest version of the questionnaire by carrying out a survey on global value chains and international sourcing before it becomes regular part of data collection and production of comparable statistics on EU level, according Regulation (EU) 2019/2152 of the European Parliament and of the Council of 27 November 2019 on European business statistics.
In order to fulfil the general objective of the project the following main activities are planned:
• Preparation of national questionnaire on 'Global value chains' (GVC) for the period 2018-2020 and necessary instructions for filling the questionnaire;
• Development of technical tool for micro data entry and logical and arithmetical input controls for data validation;
• Preparation of survey (sample design, testing of questionnaire and technical tool);
• Training the staff involved in the project;
• Survey implementation and management;
• Data processing, validation and tabulation of the survey results according to the Eurostat requirements.
The expected results from the project are:
• Execution of the survey;
• Collection of qualitative national GVC data;
• Further development and improvement of the methodology, sample design, questionnaire, definitions and guidelines.
The duration of the project is 18 months and will end in May 2022.