Deaths in Bulgaria by weeks
Published at: 10.02.2023
To meet the emerging public interest for accurate, timely and sufficient statistical information on mortality during the COVID-19 pandemic period and to assist authorities in making appropriate and prompt decisions to overcome the crisis, the National Statistical Institute (NSI) publishes weekly data on deaths from the beginning of April 2020 to date.
In recent weeks, the number of deaths has steadily decreased. The mortality rate returned to pre-COVID-19 levels, resulting in a significant outflow of users of weekly death data.
Since June 2022, due to reduced interest in the data, the NSI has continued to publish weekly data on deaths, once a month 10 days after the end of the last reference week of the month. In case the number of deaths in the country starts to rise again, the NSI will continue the weekly publication of mortality data.
Update date: 08.11.2023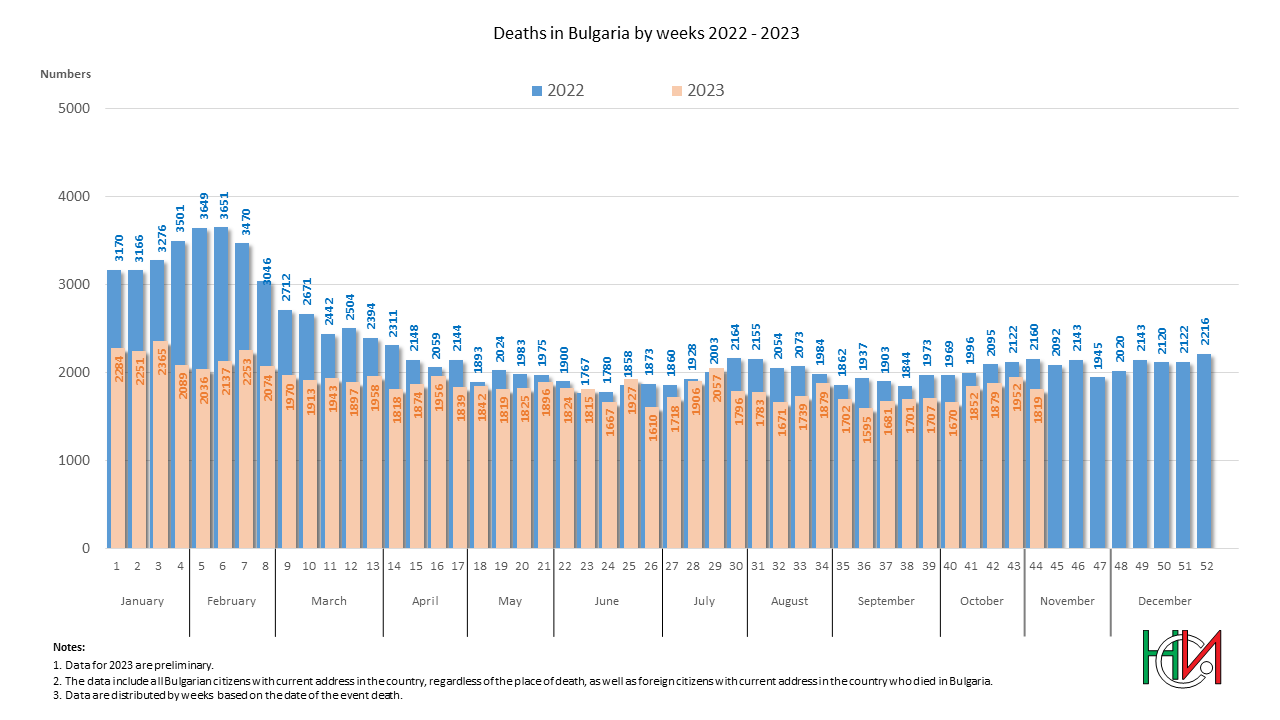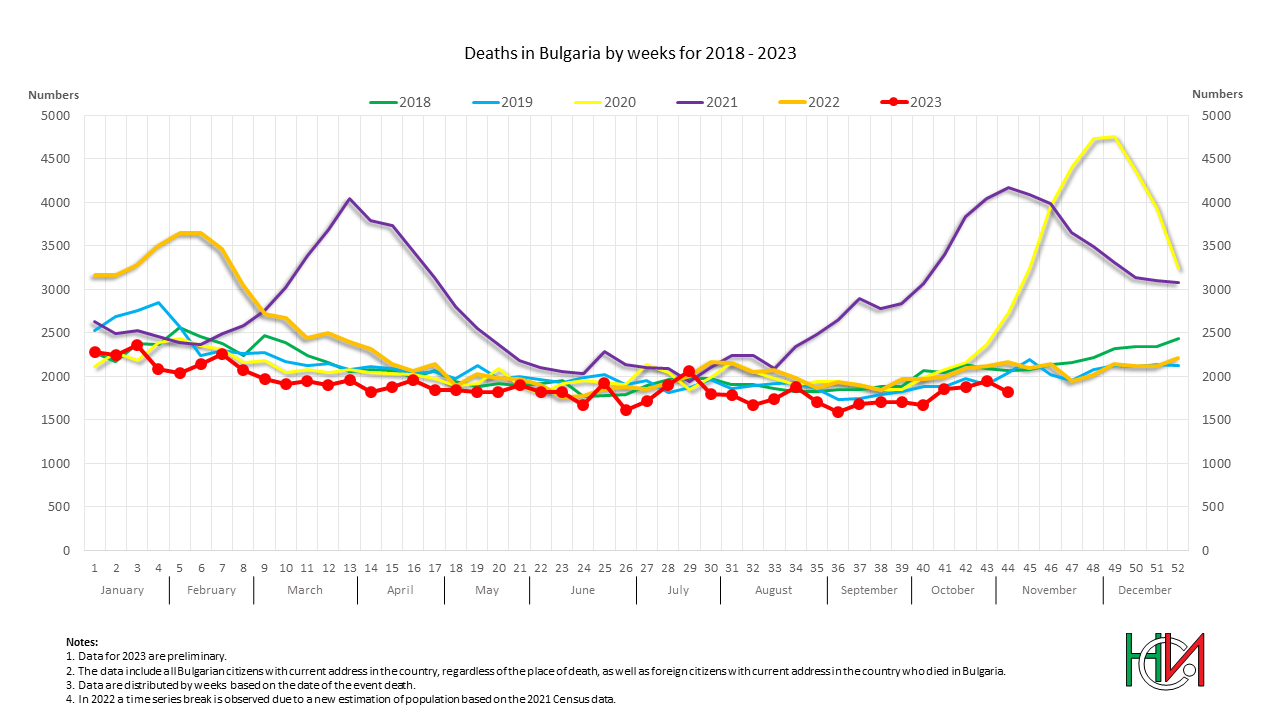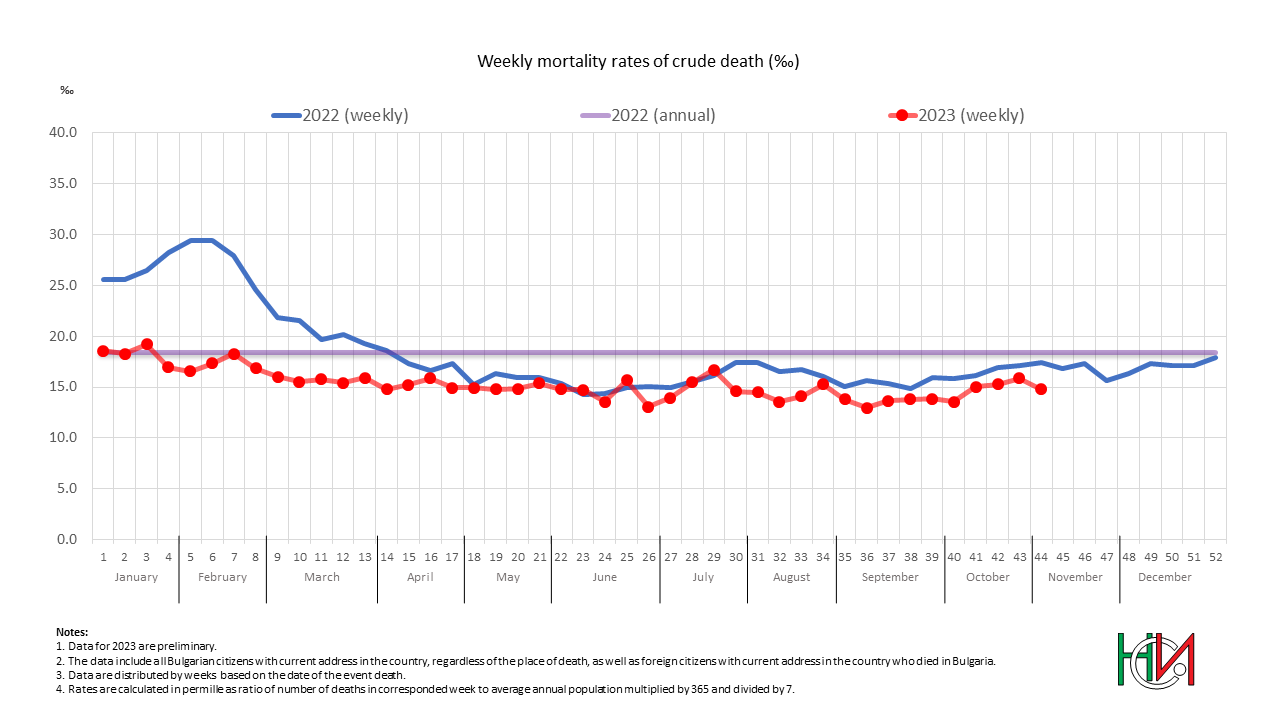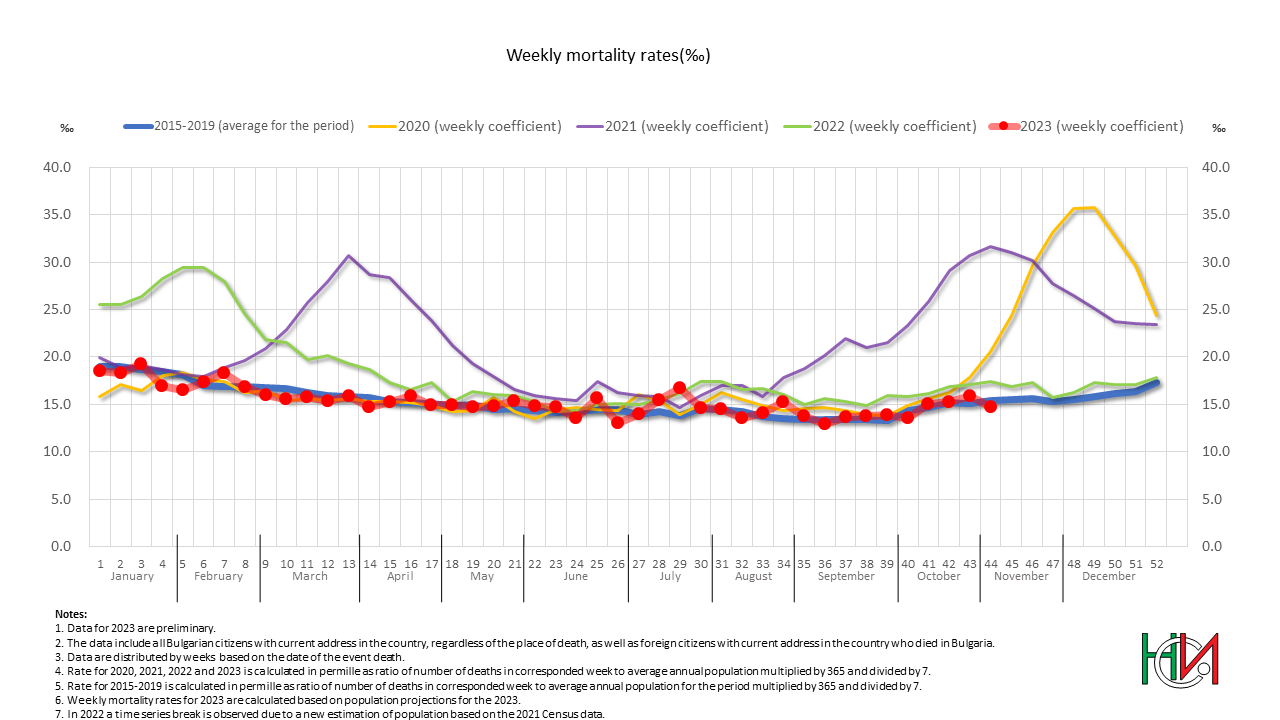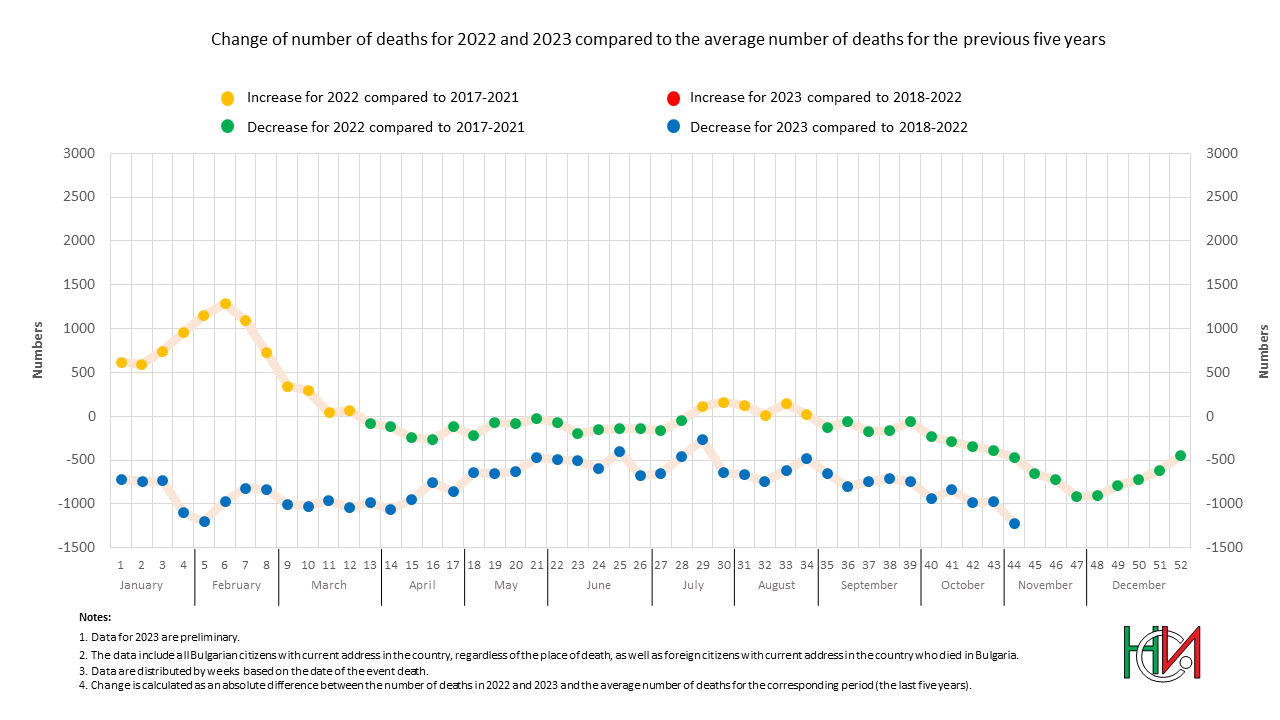 Remarks:
Data for 2023 and week 52 of 2022 are preliminary. Please note that there will be variance in data by weeks, due to delays in registering / processing of the death certificates.
The data include all Bulgarian citizens with current address in the country, regardless of the place of death, as well as foreign citizens with current address in the country who died in Bulgaria.
Data are distributed by weeks based on the date of the event death.
Data on weekly mortality is available on Information System INFOSTAT

 Deaths in Bulgaria by weeks in the period 2015 - 2023 (data table)

 Deaths in Bulgaria in the period 2015 - 2023 (data table)